*Magazine Quality Real Estate Photography
*Creative Portraiture
*Marketing Assistance
*Same Day Turn-Around
I'm not just here to take photos, I'm here to make a DIFFERENCE in Real Estate Marketing in Middle Georgia!
Win More Listings. Make More Sales. Be a Top Production Leader.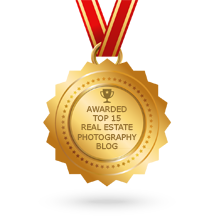 Take your Marketing to the highest level with Professional GORGEOUS Real Estate Photography and Video. Redefine your marketing by having the top real estate photographer in Middle GA create photos that will make the best first impression and your sales will rise! Whether you are a Real Estate Agent, a FSBO, a Residential Builder, Home Designer, Interior Decorator, business owner wanting commercial photos, I am happy to work with you to create photos to make you rise above the competition.
I am located in Macon, GA and travel throughout all of Middle Georgia photographing Real Estate!
From Macon to Warner Robins, Bonaire, Kathleen, Perry, Byron, Lizella, Forsyth, Gray, Haddock, Milledgeville, Lake Oconee, Eatonton, and any location within 2 hours of Macon. I not only do Real Estate Photography but also Portraits!
VIDEO WALKTHROUGHS AVAILABLE!!
A Huge Advantage over Competitors
People are looking online for homes while they are on the go, with friends, with family, or even while talking with a Realtor. Their first impression of any home will be what is seen online and it needs to be a good one to keep their attention for longer than one passing glance. Not only is important to have a good photo, but more important to have an entire set that shows the front, inside and rear and shows the flow throughout the home and make the person looking actually get a feel for the home. Sometimes those photos are seen and a buyer knows that is the home they want, but if an agent has poor quality photos or is attempting to use their cell phones to show the home, it is not going to keep a buyer's attention nor assist with getting the home sold.
Using a professional is a huge advantage to your sellers and lets them know immediately that you are going to do your best to show and advertise their home in the best way possible. Only a professional knows how to do it properly. Professional real estate photographers know how to use proper lighting gear, the right camera, the right angles, lenses and editing programs to make it all have the best and most beautiful end result that will be displayed.